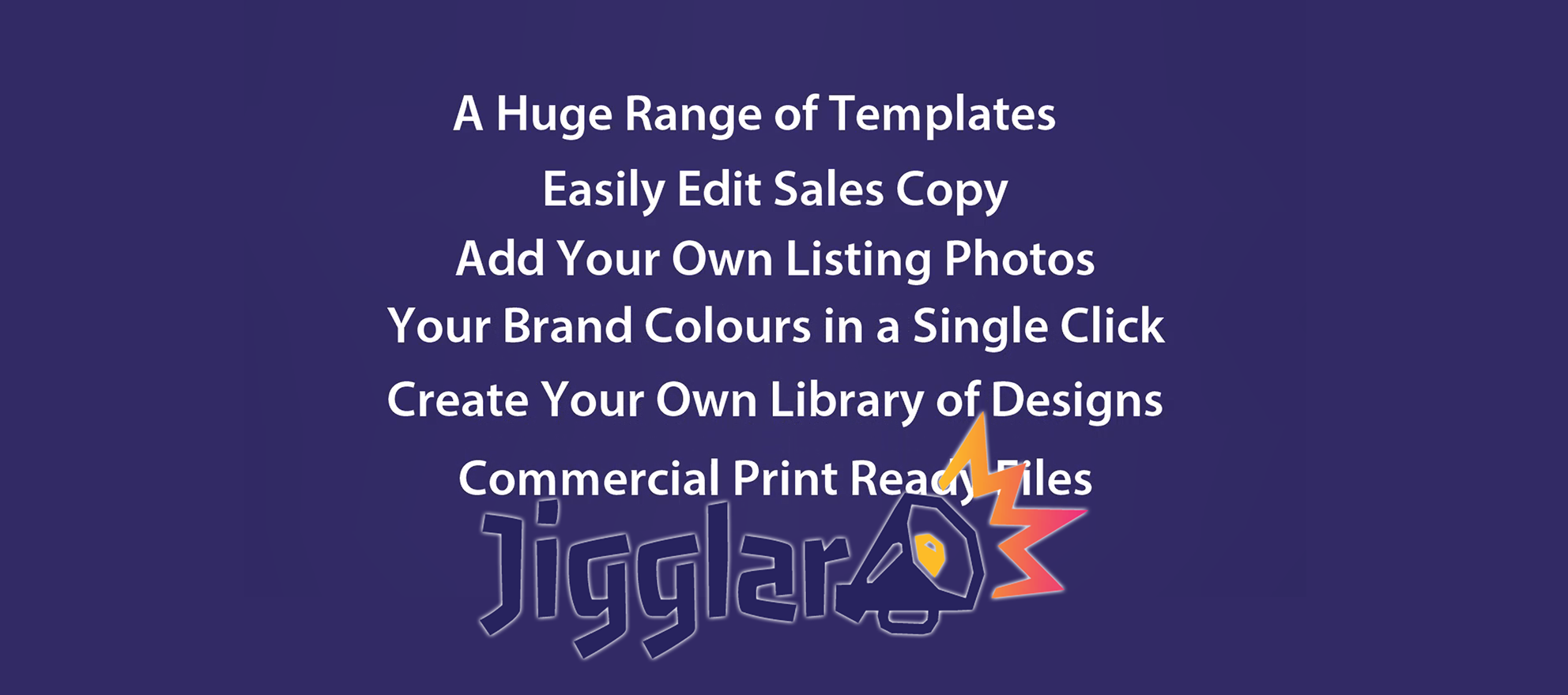 REPOSTED DIRECTLY FROM INMAN NEWS. THIS CONTENT HAS NOT BEEN MODERATED BY WFG NATIONAL TITLE.
Jigglar is the easiest way to create real estate marketing!
Jigglar is an online creative marketing tool for real estate agents that features a wide range of print-ready flyer and promotional templates plus social media posts, reports, newsletter and stationery.
It is the easiest way to create real estate marketing flyers, mailout flyers, postcard mailers, social media images, business cards and much more in a flash all within your web browser.
Key Features:
Hundreds of fresh and proven artwork templates are included—with more added every week—that you can use to create professional looking marketing materials.
Each Jigglar template is carefully designed and created based on years of real estate expertise and experience to give you the edge to get more listings and sell more properties.
Ideal for agents, teams and brokerages, Jigglar offers full editable freedom and creative design with an easy-to-use interface.
The views and opinions of authors expressed in this publication do not necessarily state or reflect those of WFG National Title, its affiliated companies, or their respective management or personnel.
Want to get these articles delivered directly to your inbox?
Sign up to get a weekly recap email with the hottest articles delivered every Friday.